Nutrition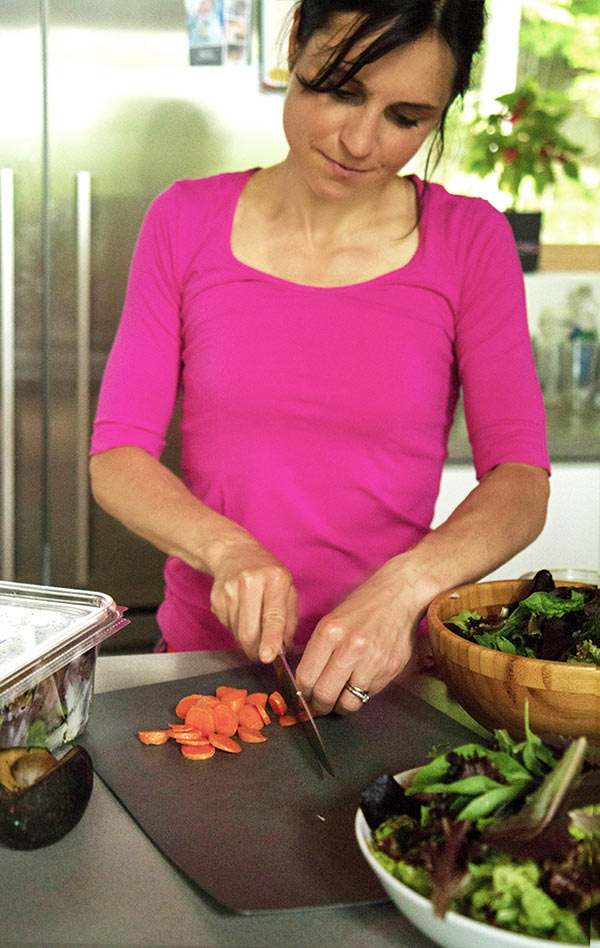 Exercising on a regular basis is one of the key points for a healthy lifestyle, but only one. Another critical point, which all of us do on an even more regular basis – is eating. Why do we eat? We want to provide our body with energy. We want to feed our cells daily with all macro and micro nutrients that they need in order to perform various functions so that we can be healthy.
You can find high quality macro and micro nutrients in healthy, organic, whole foods (foods which are not packaged or processed). As a personal trainer, I love being with clients, coaching and supporting them in exercise and nutrition. I am an active, health conscious individual, I like to eat healthy, enjoy big salads and a wide variety of vegetables, but once in a while (like the majority of people) I have french fries, nachos, or other processed, convenience foods. That´s life, but is important to find a good balance an a well fitting solution for your life.
For some of us, me included, it might also be time to consider high quality supplements for your energy, recovery, immunity and overall wellbeing to fill the gaps and allow you to achieve a higher quality of health. More information about this topic, you find HERE.